From Irún to Santiago de Compostela
The Camino del Norte, or the Northern Way, is a route along the Northern coast of Spain, hence its name. It starts in the town of Irun, near the French border, and follows the Atlantic coast through the Basque country, Cantabria, Asturias, and Galicia.
Guided and Self-Guided Tours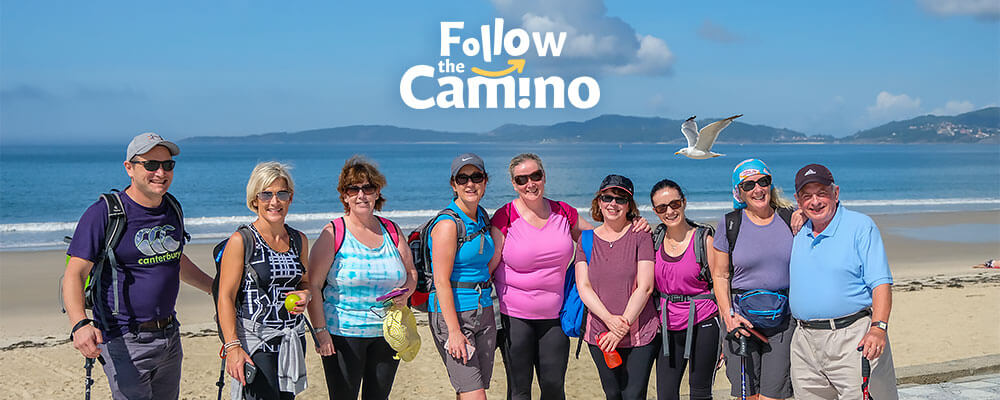 Walking or cycling the Camino del Norte through an organized tour is possible. We recommend contacting our trusted partner, Follow the Camino, to assist you in planning your Camino.
Follow the Camino provides customized/flexible itineraries, comfortable private rooms & bathrooms, luggage transfers, 24/7 support, airport transfers, breakfast & dinners, and other add-ons like food & wine tours, excursions, premium accommodation, etc.
The Route
Compared to the more popular Camino Frances, the Camino del Norte is more scenic, and the pilgrim has a more solitary experience here. Regarding facilities, there are fewer Albergues here, especially in the first half of the journey, but things improve once one reaches Asturias and especially Galicia.
The northern coast of Spain is greener due to higher precipitations in the area, so a pilgrim must be prepared for more rain on this route. But the lush green hills and mountains will certainly compensate for the rain, especially the Picos de Europa in Asturias. Many stretches of the Camino are next to the sea, and you will have the occasion to dip into the sea in the summer months on some unspoiled beaches.
Waymarking is generally good, although sometimes rare in the Basque country. As you progress and you reach Galicia, the waymarking is outstanding.
It is best to choose the Camino del Norte during the summer months of July and August if you want to have a chance to swim in the ocean. It is otherwise very wet and cold around here.
Camino Del Norte Route
STAGES: