The pilgrimage comes to an end in the city of Santiago de Compostela. However, dating back almost to the discovery of the tomb of Apostle St. James, on the site of today's cosmopolitan city, many of the pilgrims from both the Iberian Peninsula and other countries in Europe decided to extend their journey to the Costa da Morte (Coast of Death), located in the westernmost part of Galicia.
The reasons that have inspired this tradition are many and they have given rise to the route known as the Fisterra-Muxia or Camino de Finisterre.
For the people of ancient times, the Costa da Morte was the last redoubt of explored land, the westernmost part of continental Europe, the final stretch of an itinerary traced in the sky by the Milky Way.
Today, Camino de Finisterre or Camino de Fisterra is an odd one, the only one where the city of Santiago de Compostela is not the end of a journey, but the start of a new one.
It is well worth considering walking from Camino de Santiago to Finisterre – this extension takes 3 days and is much less crowded than the Camino Francés, and this can be a welcome relief.
Guided and Self-Guided Tours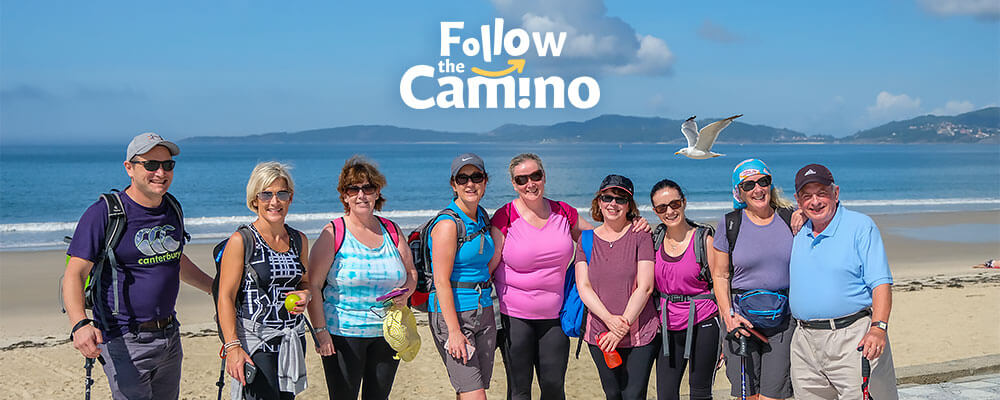 Walking the Camino de Finisterre & Muxia through an organized tour is possible. We recommend contacting our trusted partner, Follow the Camino, to assist you in planning your Camino.
Follow the Camino provides customized/flexible itineraries, comfortable private rooms & bathrooms, luggage transfers, 24/7 support, airport transfers, breakfast & dinners, and other add-ons like food & wine tours, excursions, premium accommodation, etc.
Camino De Finistere & Muxia
Route
STAGES:
Camino de Finisterre Map