The Camino Ingles, or the English Way, is one of the shortest land routes to Santiago de Compostela. There are two starting points for the Camino Ingles, one from Ferrol and one from A Coruna. Over 7,000 people choose the Camino Ingles every year.
Although A Coruna is the biggest city, most pilgrims choose their starting point, the port of Ferrol, as the distance between A Coruna and Santiago de Compostela is only 96 kilometers long, and a pilgrim can't earn a Compostela by completing that route.
The distance between Ferrol and Santiago is 110 kilometers.
Guided and Self-Guided Tours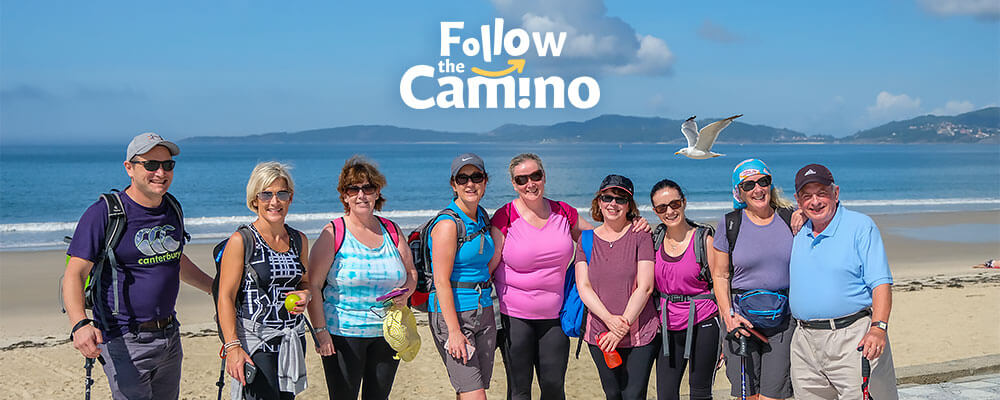 Walking the Camino Ingles through an organized tour is possible. We recommend contacting our trusted partner, Follow the Camino, to assist you in planning your Camino.
Follow the Camino provides customized/flexible itineraries, comfortable private rooms & bathrooms, luggage transfers, 24/7 support, airport transfers, breakfast & dinners, and other add-ons like food & wine tours, excursions, premium accommodation, etc.
History
This Camino has a long tradition as it was used since the 12th century when pilgrims from England and Nordic countries arrived in the ports of Northern Spain to continue their way to Santiago.
In the year 1434 alone, over 3,000 pilgrims disembarked in the port of A Coruna to go to Santiago de Compostela.
Waymarking
Waymarking on the Camino Ingles is generally good, especially on the Ferrol-Santiago route. The Camino is also called Antiguo Camino Real, and sometimes it will be referred to as that on the waymarks.
The waymarking between A Coruna and Santiago is less than ideal, especially right after leaving A Coruna.
When to go
The Camino Ingles is accessible all year round as the ocean's proximity makes the winters milder and the summers not too hot. The whole route of the English Way goes through Galicia, so it would be surprising if you would not have at least one day of rain during your pilgrimage as the weather in this part of Spain is more similar to the one in Wales than to the one someone typically associates with Spain.
Some Albergues might be closed during winter, and the weather might be too harsh. However, if you want to go on the Camino Ingles in almost complete solitude, this would be the time to do it. The summer months of July and August are the most popular, but the pilgrims on this Camino are not overcrowded even during those two months.
Route
The way will pass mainly through rural Galicia. You will not reach any big city except for the starting and endpoints ones. The 38 km stretch from Miño and Bruma Hospital is a mountainous rural part with tiny villages scattered in between.
Walking the Camino Ingles is mildly challenging. The whole Camino can be done quickly in 5 days from Ferrol, and the second part is particularly beautiful as you will pass through less trafficked roads.
Camino Ingles
Route
STAGES: