The Camino del Salvador is 121 km from León to Oviedo. The refugios are, however, not ideally spaced for walking this in manageable stages since they are at 40,49, 74, 97, 111, and 130 km from Leon.
Other accommodation is available along the route, but this again is not ideally located. The second and third stages from Buiza over the Cordillera mountains to Pajares are 25km; we have split this into two stages because it is fantastic mountain scenery, takes longer than you might think, and we like to enjoy it.
If 42 km of reasonably level walking seems too much, suitable alternatives are spending half a day sightseeing in León and then walking to the Cascades, which has four buses daily to and from Leon. So it is possible to get a bus back to León that night and then get a bus out again in the early morning to start walking to Buiza. Another alternative is to sleep in one of the many hostels in La Robla (likely to cost around 20 euros).
Guided and Self-Guided Tours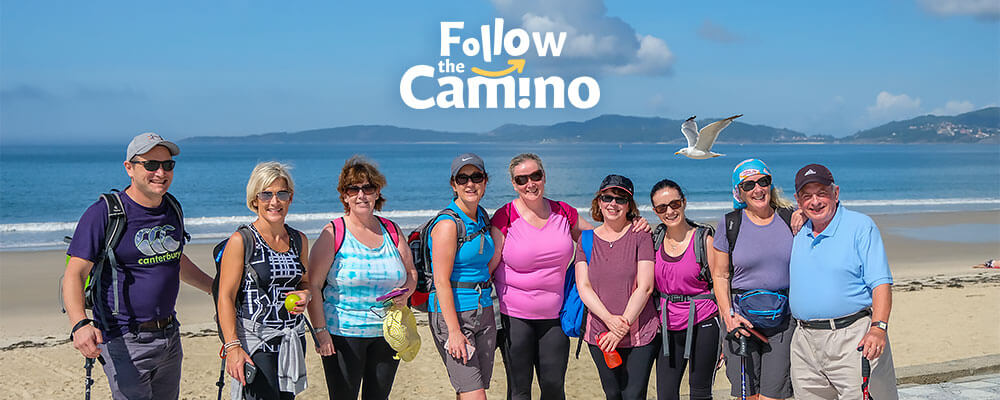 Walking or cycling the Camino Frances through an organized tour is possible. We recommend contacting our trusted partner, Follow the Camino, to assist you in planning your Camino.
Follow the Camino provides customized/flexible itineraries, comfortable private rooms & bathrooms, luggage transfers, 24/7 support, airport transfers, breakfast & dinners, and other add-ons like food & wine tours, excursions, premium accommodation, etc.
Camino Del Salvador Route
STAGES: