The Camino Primitivo is the most challenging of all the ways to Santiago de Compostela but also the most rewarding as you pass through Asturias's untouched nature.
There are fewer people on the Primitivo than on the Frances or the Portugues, and you can enjoy the scenery for yourself for some time. However, the last two days of the Camino Primitivo coincide with the Camino Frances, and there, you will also be able to meet many other pilgrims and benefit from the social part of the Camino.
This is "The Original "Way" and might well have been taken by King Alphonse "The Chaste" who played a decisive role in confirming that the remains unearthed in Santiago de Compostela did indeed belong to the Apostle Saint James.
The first part of the Camino is challenging; from Oviedo to Lugo, you will mainly pass through a mountainous area with ups and downs. The terrain will sometimes be rocky, but it will often be muddy, and you need to be prepared for this journey physically and in terms of gear.
Thankfully, plenty of Albergues on your way, and you can make stops even if you do this Camino unprepared. One of the best aspects of the Camino Primitivo is the locals; they are friendly and helpful to pilgrims. You will not find crowds of pilgrims here, so the experience is not over-commercialized.
Guided and Self-Guided Tours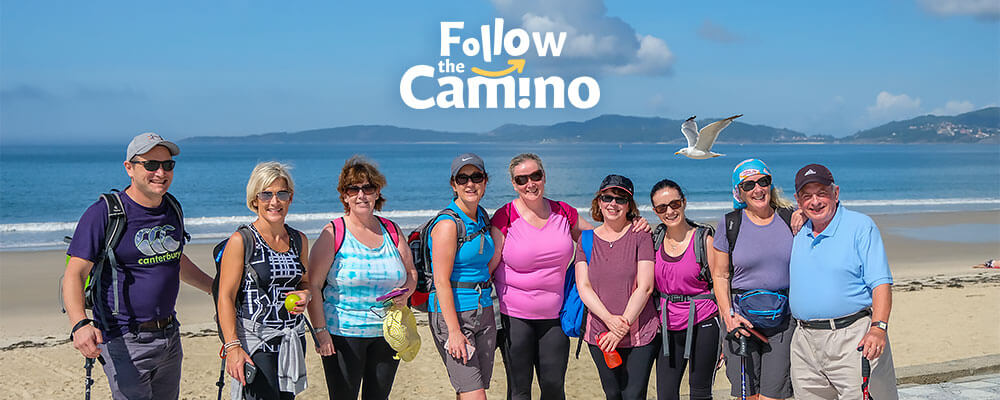 Walking or cycling the Camino Primitivo through an organized tour is possible. We recommend contacting our trusted partner, Follow the Camino, to assist you in planning your Camino.
Follow the Camino provides customized/flexible itineraries, comfortable private rooms & bathrooms, luggage transfers, 24/7 support, airport transfers, breakfast & dinners, and other add-ons like food & wine tours, excursions, premium accommodation, etc.
Camino Primitivo Route
STAGES: